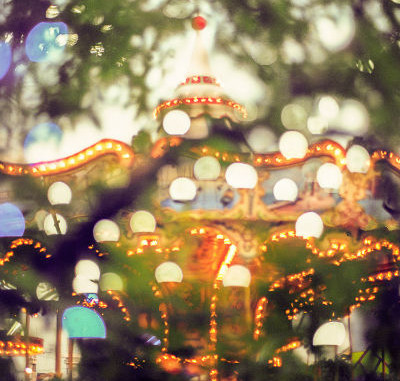 Hammock – Everything And Nothing
VÖ: 01. April 2016
Label: Hammock Music
Vertrieb: Redeye Distribution / H'Art
Formate: Doppel-Vinyl, CD, digital
Review / Tonträger / Album © Gerald Langer
(music-on-net) – Nashville, Tennessee, die amerikanische Music-City habe ich bisher mit Country-Musik, vielleicht noch mit den Allman Brothers in Verbindung gebracht. Nun kommt eine nicht erwartete musikalische Facette dazu – der atmosphärische Post-Rock von Hammock.
Was 2005 als harmlose Jam-Session begann, hat sich über die letzten acht Jahre mit Veröffentlichung einiger Alben und EP's zu einem veritablen Hörtipp für all diejenigen gemausert, die die schottischen Mogwai und ihren zum Teil brachialen Gitarrenrock mögen und die Sound-Landschaften der isländischen Sigur Rós lieben.
Die beiden Gitarristen Marc Byrd und Andrew Thompson servieren auf ihrem aktuellen Longplayer "Everything And Nothing", er hat eine Spielzeit von über 76 Minuten, leckerste Kost für Träumer mit offenen Ohren, die sich gerne von Musik davon tragen lassen. Jedes der sechzehn Stücke übt für sich genommen schon genügend fesselnde Kraft auf den Hörer aus. Im Koordinatensystem der Tracklist schafft dieses Opus magnum eine derart intensive Atmosphäre, der man sich über die gesamte Spieldauer nicht entziehen kann.
Es ist Klang gewordene Magie, bei der man sich ungestört im heimischen Wohnzimmer – die Anlage auf mittlerer Lautstärke, so dass man sich vielleicht gerade noch unterhalten könnte (wenn man es wollte) – von Hammock in die schönsten Landschaften "beamen" lassen kann, die unser Planet zu bieten hat.
Verzerrte Gitarren, ein Cello, an Orgeltöne gemahnende fette Keyboards, Rhythmen, die wohl überwiegend synthetisch erzeugt wurden – ein Booklet liegt mir leider nicht vor – Stimmen aus dem Off, die eigentlich nur einen Wunsch aufkommen lassen:
Diese großartigen Klangzauberer aus Tennessee auch einmal "Live In Concert" erleben zu können.
Wer mag, kann es bis dahin auch einmal mit der "Hammock", der Hängematte, probieren, die eigenen Augen schließen und durch einen schmalen Spalt der Augenlider den Himmel betrachten, während der cineastische Ambient-Rock zwar zur drogenfreien Bewusstseinserweiterung führt, aber die Sucht nach noch mehr Hammock natürlich fördert.
Dass Sigur Rós bereits im Jahre 2007 auf Hammock aufmerksam wurden und den beiden Amerikanern die Möglichkeit des Supports beim Auftritt der Isländer in Arkansas boten, kann nicht verwundern.
Insofern sei Jónsi von Sigur Rós im Hinblick auf das Schaffen der Amerikaner zitiert:
"Your albums are wonderful. You know the secret…"
Dem ist nichts mehr hinzuzufügen.
© Gerald Langer
---
Credits
Produced and recorded by Marc Byrd and Andrew Thompson.
Mixed by Peter Katis at Tarquin Studios, Bridgeport, CT
Mastered by Greg Calbi at Sterling Sound, NYC
Photography by Takeshi Suga
Cello by Matt Slocum
Angelic Vocals by Christine Byrd
Management: Johnny Pleasant
---
Tracklist
01 Turn Away And Return
02 Clarity
03 Glassy Blue
04 Dissonance
05 Marathon Boy
06 We Could Have Been Beautiful Again
07 Everything And Nothing
08 She Was In The Field Counting Stars
09 Burning Down The Fascination
10 Wasted We Stared At The Ceiling
11 Reverence
12 I Will Become The Ground You Walk On
13 We Were So Young
14 You Walk Around…Shining Like The Sun
15 Unspoken
16 Before You Float Away Into Nothing
---
Meine Anspiel-Tipps – fett!
---
 

Diskografie
2005: Kenotic (2005)
Stranded Under Endless Sky EP (2005)
The Sleepover Series, Vol. 1 (2006)
Raising Your Voice… Trying To Stop An Echo (2006)
Maybe They Will Sing For Us Tomorrow (2008)
Chasing After Shadows… Living With The Ghosts (2010)
Outtakes: Chasing After Shadows… Living With The Ghosts EP (2010)
North West East South EP (2010)
Longest Year EP (2010)
Asleep In The Downlights EP (2011)
Departure Songs (2012)
EPs, Singles and Remixes (Compilation) (2013)
Oblivion Hymns (2013)
The Sleepover Series, Vol. 2 (2014)
Everything And Nothing (2016)
---