---
---
Zoot Money's Big Roll Band
Titel: 1966 And All That / Big Time Operator.
Formate: 4-CD-Set
VÖ: 29.10.2017.
Label: Repertoire Records.
Vertrieb: H'Art
Website
Facebook
---
Tracklist
CD 1 – Live At Klook's Kleek + 1965 Singles 
Chauffeur
The One And Only Man
I've Been Trying
Florence Of Arabia
Let The Good Times Roll
James Brown Medley: I'll Go Crazy / Papa's Got A Brand New Bag /Out Of Sight / I Feel Good
Bonus Tracks – 1965 Studio Singles
Good
Bring It On Home To Me
Please Stay
You Know You'll Cry
Something Is Worring Me
Stubborn Kind Of Fellow
The Many Faces Of Love
CD 2 – Live At The Flamingo + 1966 Singles
I Got You (I Feel Good)
Smack Dab In The Middle
Boot-Leg
Train Train
Ain't That Peculiar
People Gonna Talk
It Should've Been Me
Hallelujah I Love Her So
Self-Discipline
Rock Me Baby
Stormy Monday Blues
Oh Mom (Teach Me How To Uncle Willie)
When I Meet My Baby
Blues March
You Don't Know Like I Know
Big Time Operator
Hide Nor Hair
Haunted House
La La La La La / The 'In' Crowd
Bonus Tracks – 1966 Studio Singles
Let's Run For Cover
Self-Discipline
Big Time Operator
Zoot's Sermon
CD 3 – Live At The BBC + 1964 In The Studio 
Cool Jerk
Interview
Big Time Operator
Barefootin'
BBC Announcement
I Can't Turn You Loose
Interview
Chauffeur
Picture Me Gone
Interview
Something's Worrying Me
Ain't That Love
You Don't Know Like I Know
Interview
Let's Run For Cover
People Gonna Talk
Think
The Morning After
It's Been Such A Long Way Home
You Can't Sit Down
What Cha Gonna Do?
Bonus Tracks – 1964 In The Studio
The Uncle Willie
Zoot's Suit(e)
Gin House
Rockin' Chair
Get On The Right Track Baby
Walking The Dog
CD 4 – It Should've Been Me + 1966-68 In The Studio
I'll Go Crazy
Jump Back
Along Came John
Back Door Blues
It Should've Been Me
Sweet Little Rock And Roller
My Wife Can't Cook
Rags And Old Iron
The Cat
Feelin' Sad
Bright Lights, Big City
Fina
Bonus Tracks – 1966/67/68 In The Studio
The Star Of The Show
The Mound Moves
It Should've Been Me (EP Version)
Nick Knack
I Really Learnt How To Cry
Stop The Wedding
Just A Passing Phase
What Cha Gonna Do 'Bout It
Coffee Song
---
Line-Up
Bass – Paul William
Gesang – Zoot Money
Gitarre – Andy Summers
Keys – Zoot Money
Schlagzeug – Colin Allen
Sonstige – Nick Newall, Johnny Almond (Saxofone)
---
Diskografie
ZOOT MONEYS BIG ROLL BAND
It Should Have Been (1965)
Zoot (1966)
ZOOT MONEY (solo)
It should have been me. (1966)
Transition. (1968)
Welcome to My Head (1969),
Zoot Money (1970)
Mr. Money (1980)
Were you there live (1999)
Full Clothed & Naked (2000)
As & Bs Scrapbook (2003)
A Big Time Operator (2005)
Full circle (2007)
The Book Of Life… I've Read It (2016)
ZOOT MONEY | Weiteres Betätigungsfeld
Alan Price
I Put a Spell on You and Other Great Hits. CMC International/Sanctuary (2003)
Alan Price and The Electric Blues Company
A Gigster's Life for Me. Indigo (1996)
Alexis Korner
Alexis Korner Blues Inc./Alexis Korner All Stars. Transatlantic (1969)
Accidentally Born in New Orleans'' (1973)
Alexis Korner (1973)
Mr. Blues. Toadstool (1974)
White & Blue Alexis Korner (1980)
The Party Album. Intercord (1980)
Alexis Korner and Friends. Amiga (1982)
Alexis Korner 1972-1983 (1992 )
Alexis Korner Memorial Concert Vol2 (1995)
Musically Rich…And Famous: Anthology 1967-1982. Castle (1998)
Alvin Lee
''Let It Rock''. Repertoire (1978)
''The Anthology '' (2002)
Andy Roberts
Urban Cowboy (1971)
Andy Roberts & the Great Stampede. Elektra (1973)
Nina and the Dream Tree.Pegasus/Philips (1971)
The Animals
Ark. CBS (1983)
Greatest Hits Live!. IRS (2007)
Brian Friel
Arrivederci Ardrossan (1975)
Ashes & Matchsticks (1976)
The British Blues Quintet
Live in Glasgow. Angel Air (2007)
Centipede
Septober Energy. RCA (1971)
Dantalian's Chariot
Chariot Rising. Wooden Hill (1996)
Eddie Harris
E.H. in the U.K. Atlantic (1973)
Sold out (1974)
Collectables Classics [Box Set] Eddie Harris (2006)
Only the Best of Eddie Harris Vol1 (2009)
Ellis
Riding on the Crest of a Slump. Epic (1972)
Why not?. Epic (1973)
Eric Burdon
Survivor . Polydor (1978)
Good Times: A Collection Eric Burdon (1993)
Eric Burdon and the Animals
The Twain Shall Meet. MGM (1968)
Love Is. MGM (1968)
Every One Of Us. MGM (1968)
The Best of Eric Burdon & the Animals 1966-1968. Polydor (1991)
Marc Ellington
Restoration. Philips (1972)
Grimms
Rocking Duck. Island (1973)
Grimms. Island (1973)
Sleepers. DJM (1976)
Johnny Almond Music Machine
Patent Pending. Deram (1969)
Jim Diamond
Double Crossed. Cherry Pop (2009)
Georgie Fame
Charlestons. Three Line Whip (2007)
The Birthday Big Band (1998 55th-birthday concert). Three Line Whip (2007)
Kevin Ayers
Yes We Have No Mañanas, So Get Your Mañanas Today. EMI (1976)
Too Old to Die Young: BBC Live 1972-1976. Hux (1998)
The BBC Sessions 1970-1976. Hux (2005)
Kevin Coyne
In Living Black & White. EMI (1976)
Heart Burn. Virgin (1976)
Dynamite Daze. EMI(1978)
Babble. Virgin (1979)
On air Tradition & Moderne (2008)
I Want My Crown: The Anthology 1973-1980. EMI (2010)
Humble Pie
Back on Track. Sanctuary (2002)
Juicy Lucy
Pieces. Polydor (1972)
LaTour
Home on the Range. Smash (1993 )
Long John Baldry
Good To Be Alive. Casablanca (1973)
Lonnie Donegan
Putting on the Style (1977)
Mike McGear
Woman. Island (1972)
Peter Green.
The End of the Game. Warner Bros. (1970)
The Anthology (2008)
Pete York
Pete York & Friends. Inakustik (2007)
Roger McGough
A Summer with Monika. Island (1979)
Ruby Turner
Call Me by My Name. Indigo (1998)
The Scaffold
Fresh Liver. Island (1973)
Spencer Davis
Extremely Live at Birmingham Town Hall. Inakustik/Inak Records (1995)
Thunderclap Newman
Pick N Tell (2006)
Widowmaker (U.K)
Widowmaker. United Artists (1976)
Straight Faced Fighters. Sanctuary (2002)
---
Tour
01.12.2018 – Blues Garage, Isernhagen, Germany – with Pete York's Rock & Blues Circus
02.12.2018 – Kulturtage, Oldenberg, Germany – with Pete York's Rock & Blues Circus
03.12.2018 – Harmonie, Bonn, Germany – with Pete York's Rock & Blues Circus
05.12.2018 – Tollhaus, Karlsruhe, Germany – with Pete York's Rock & Blues Circus
06.12.2018 – Kulturwerk, Wissen, Germany – with Pete York's Rock & Blues Circus
07.12.2018 – Gewerkschaftshaus, Erfurt, Germany – with Pete York's Rock & Blues Circus
08.12.2018 – Kulturhaus Stadgarten, Neuruppin, Germany – with Pete York's Rock & Blues Circus
Rezension
"Let The Good Times Roll" mit George Bruno "Zoot" Money an der Hammond-Orgel. Und dann zurück in das Swingin' London der 1960er Jahre. Der Blues, insbsondere der Rhythm'n'Blues, feierte in dieser Phase ein Revival. ZOOT MONEY's Vorbilder damals wie heute: James Brown, Solomon Burke, Otis Redding und vor allem Ray Charles.
ZOOT MONEY'S BIG ROLL BAND – Limitiert auf 2.000 Exemplare
Das vorliegende 4-CD-Box-Set ZOOT MONEY'S BIG ROLL BAND – 1966 AND ALL THAT / BIG GENERATOR, auf 2.000 Exemplare limitiert, mit einem aufschlußreichen 56-seitigen Booklet versehen, bietet nahezu 5 Stunden Gelegenheit, sich mit ihm in zwei angesagte Clubs der Londoner Szene oder zu einigen BBC-Performances des, zwar nie unterschätzten, aber letztlich nicht wirklich senkrecht gestarteten, britischen Vollblutmusikers entführen zu lassen. Das Leben ist im Hinblick auf manche Musikerkarriere eben manchmal nicht gerecht.
Die bereits im letzten Jahr erschienene Kollektion bietet zwar im Schwerpunkt Live-Versionen, ist aber mit jeder Menge Studio-Material, seien es Singles oder diverse Studioaufnahmen, angereichert.
Diese sind klanglich natürlich den historisch zu nennenden Live-Mitschnitten aus Klook's Kleek in London's West-Hampstead oder aus dem Flamingo im Londoner Stadtteil Soho überlegen. Unter klangästhetischen Aspekten alleine sollte man sich diese Sammlung allerdings indes nicht zu Gemüte führen. Möglicherweise wäre es etwas geschickter gewesen, die zahlreichen Single-Veröffentlichungen auf einer gesonderten CD zusammenzuführen, um so den Fluß der Live-Auftritte nicht zu unterbrechen.
Das Box-Set selbst ist somit ein Destillat aus der relativ kurzen Ära, in der ZOOT mit eigener Band unterwegs war.
Andy Summers war auch bei Zoot Money's Big Roll Band dabei
Im Line-Up von ZOOT MONEY'S BIG ROLL BAND fand sich unter anderem kein geringerer als ANDY SUMMERS (ebenfalls Jahrgang 1942) an der E-Gitarre, der später mit THE POLICE zu Weltruhm gelangen sollte. So unterschiedlich laufen Karrieren manchmal ab.
Im Juli 1967 wurde aus der kurzlebigen BIG ROLL BAND dann die Band DANTALION'S CHARIOT, diese wiederum im April 1968 schon wieder aufgelöst.
1968 zog Zoot Money in die USA, um gemeinsam mit Eric Burdon und den New Animals dessen Album "Every One Of Us" aufzunehmen. Die New Aninals nahmen tatsächlich ausgedehntere, stark psychedelisierte Versionen von Dantalian's Chariot's "Madman Running Through The Felder" in ihre Setlist auf.
1969 nahm sich Zoot die nötige Zeit, seine Solo-LP "Welcome To My Head" aufzunehmen und zu veröffentlichen. 1970 kehrte er dann wieder nach Großbritannien zurück, half beim ehemaligen Fleetwood Mac-Gitarristen Peter Green und dessen Album "The End Of The Game" aus.
Die für Sammler wie mich faszinierende Biografie von George Bruno "Zoot" Money ist bis heute – Gott sei Dank – nicht zu Ende geschrieben.
Seine Dienste bietet ZOOT MONEY bis heute immer wieder anderen Formationen an, so dass sich ein schier unglaubliches Netzwerk an Künstlern ergibt, mit denen er bis heute zusammenarbeitete. Zeit, im eigenen Regal einmal die Booklets nach seinem Namen zu durchforsten.
Am Freitag, den 07.12.2018 wird er mit Pete York in Erfurt zu Gast sein.
Stichwort: Pete York's Rock'n'Roll Circus 2018!
Diesen Termin habe ich mir schon vorgemerkt.
---
Neueste Beiträge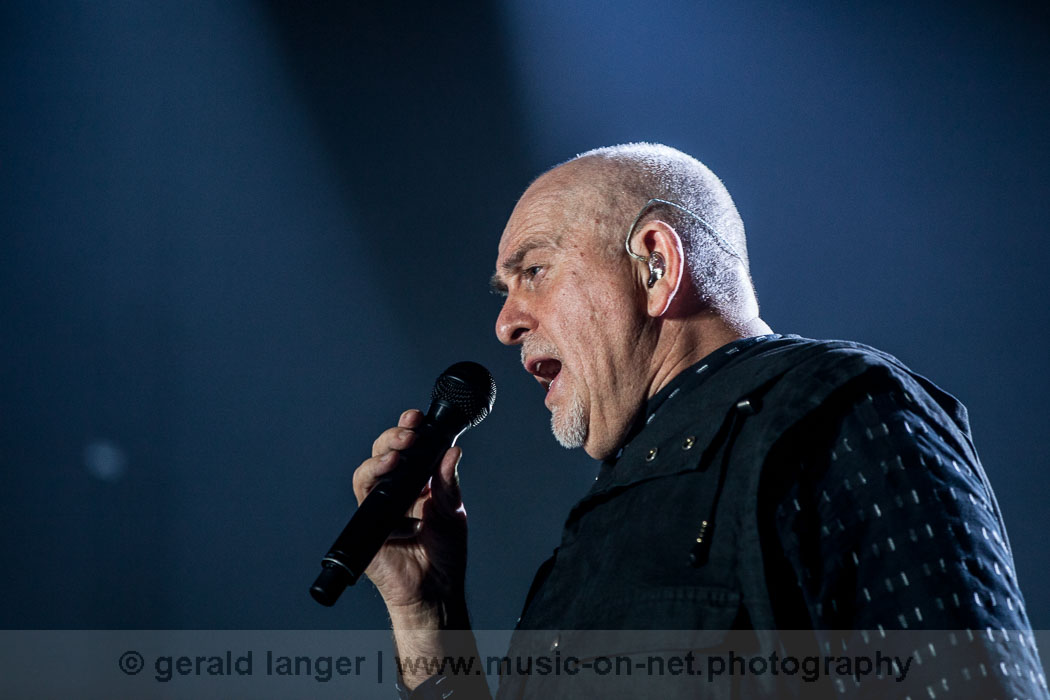 Fast zehn Jahre sind seit der Tour "Back To Front: Celebrating The 25th Anniversary Of SO" vergangen. Peter Gabriel mit …
Ein spannendes Musik- und Rahmenprogramm sowie vier Tage hervorragendes Festivalwetter sorgten dafür, dass sich beim diesjährigen 34. Internationalen Africa Festival …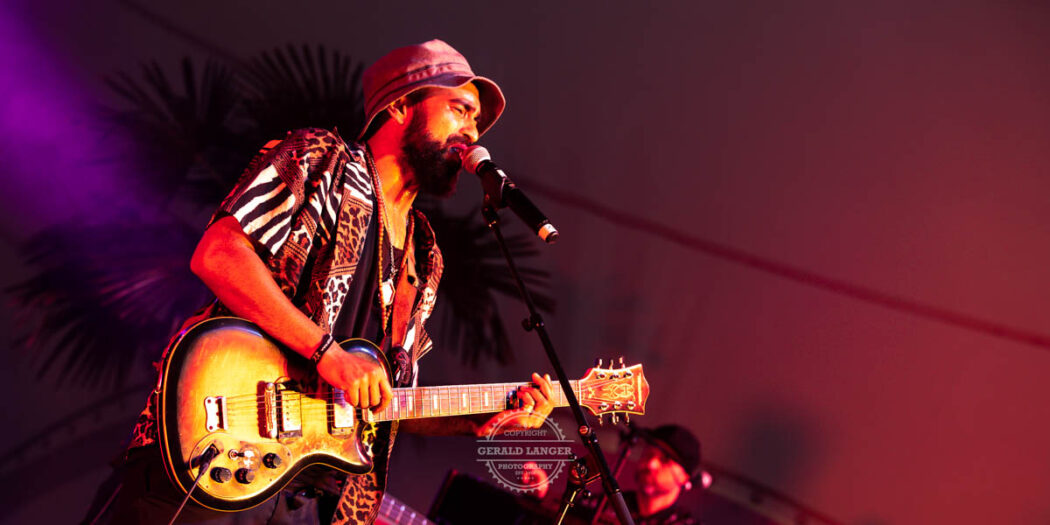 Erweiterte Galerie (auch in höherer Auflösung) auf Nachfrage Extended gallery (also in higher resolution) on request E-Mail: music.on.net.magazine@gmail.com …
---
Last Updated on 08/04/2023 by mr.music-on-net