Shortcuts 9 – Alben in der Kurzkritik
---
Norah Jones – Pick Me Up Off The Floor
---
Artist: Norah Jones
Album: Pick Me Up Off the Floor
Label: Blue Note / Universal Music
V.Ö: 12.06.2020
Formate: Digital, CD, Vinyl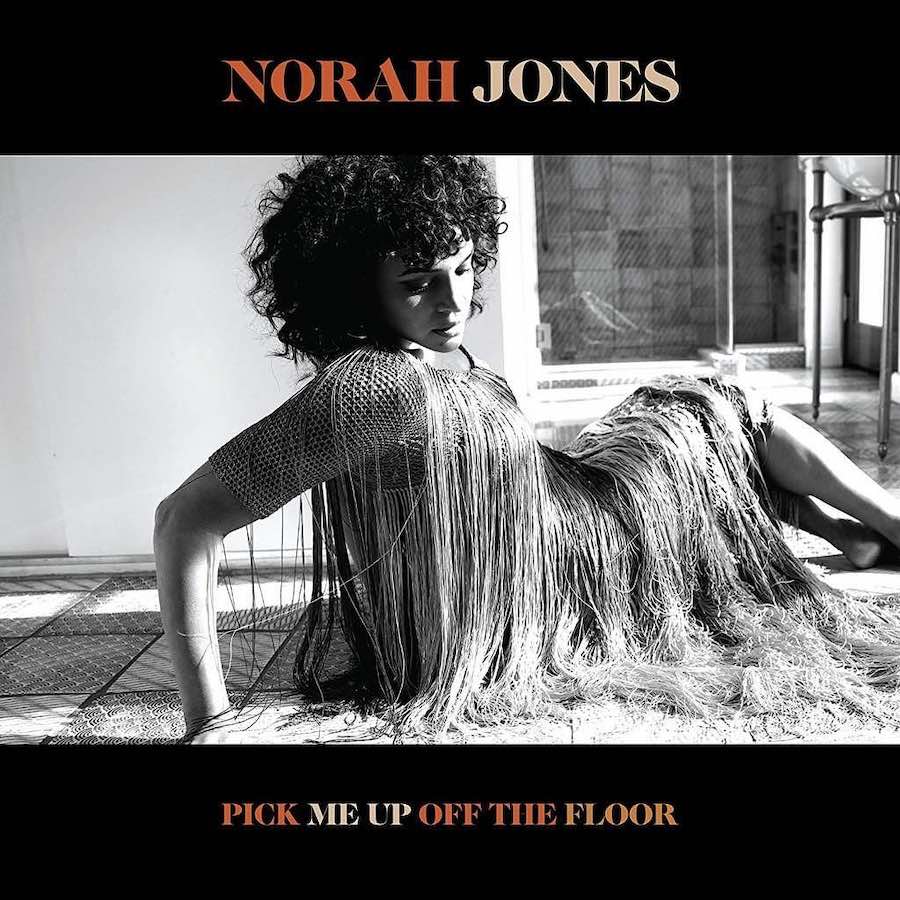 Tracklist
How I Weep
Flame Twin
Hurts To Be Alone
Heartbroken, Day After
Say No More
This Life
To Live
I´m Alive
Where You Watching?
Stumble On My Way
Heaven Above
"Come Away With Me"  aus dem Jahre 2002 von der damals gerade einmal 23-jährigen Norah Jones war ein Album, das zum Zeitpunkt seiner Veröffentlichung den Nerv der Hörer traf, die sich leichtfüßig zwischen Pop, Jazz und Blues bewegten.
Für das  zwar traditionsreiche, aber zu Beginn der Jahrtausendwende etwas dahin dümpelnde, New Yorker Label Blue Note war es regelrecht ein Vitaminstoß, sollte sich dieses Debüt millionenfach verkaufen.
Auch in meinem Plattenschrank ist es, wie einige sich daran anschließende Alben der amerikanischen Singer und Songwriterin, gelandet. In den letzten Jahren hatte ich die Tochter von Ravi Shankar im Hinblick auf ihre Veröffentlichungen allerdings etwas aus dem Blick verloren.
Ihr aktuelles Album Pick Me Up Off The Floor ist eine Kollektion von Songs, die mit einer Vielzahl von Musikern –  Christopher Thomas, John Patitucci, Jesse Murphy, Josh Lattanzi, Nate Smith, Dan Rieser, Josh Adams,  Pete Remm, Dan Lead, Mazz Swift, Ayane Kozasa, Paul Wiancko, Mauro Refosco, Ruby Amanfu, Sam Ashworth, Dave Guy und Leon Michels – sparsam instrumentiert eingespielt wurde.
Norah Jones bleibt als Pianistin mit leicht lasziver Stimme allzeit präsent. Highlights für mich das etwas geheimnisvolle "Were You Watching?" und die Kooperation mit Wilco's Jeff Tweedy – I'm Alive.
In This Life zeigt Norah Jones fast schon seherische Fähigkeiten, sei der Song – nach ihrer Aussage – noch vor Corona entstanden.
"……. This life as we know it
This life as we know it
This life as we know it is over
………….. "
Mein Rat an die wenigen Sammelwütigen, die es unter den Musikhörern noch geben mag:
"Nimm zwei!"
Gönnt Euch zum aktuellen Album auch noch das im letzten Jahr erschienene Mini-Album Begin Again von Norah Jones. Ich habe es letztlich erst bei der Recherche entdeckt.
---
@ Gerald Langer
Norah Jones & Jeff Tweedy – I'm Alive – Official Video
---
Please accept YouTube cookies to play this video. By accepting you will be accessing content from YouTube, a service provided by an external third party.
If you accept this notice, your choice will be saved and the page will refresh.
---
© Gerald Langer (music-on-net.de)