Last updated on 12. März 2019
Ape Shifter – Ape Shifter
– Formate: CD, digital
– VÖ: 24.03.2017
– Label: Brainstorm Records
– Vertrieb: Rough Trade
– Website: www.ape-shifter.com
– Facebook: www.facebook.com/apeshifter
– Management/Booking: www.maximumbooking.com
Review / Tonträger / Album © Gerald Langer
(music-on-net) – Es gibt sie noch, die CD-Überraschungspakete:
Jeff Aug ist mit dem Debütalbum von Ape Shifter ein regelrechter Kracher gelungen. Nach drei Alben mit seiner Band Sorry About Your Daughter, einem Album mit seiner Punk Rock Band Banana Peel Buzz sowie weiteren acht akustischen Gitarrenalben präsentiert Jeff Aug nun seine neue instrumentale Rock Band: APE SHIFTER!
It was a cold, dark day when the fire burned high and the simian shadow raised his hand through the smoke in solemn praise and exclaimed: "It is time for instrumental rock!"
So steht's geschrieben links oben auf der Innenseite der Klapphülle, die ein, sein Maul unendlich weit aufreissender, Affe ziert. Kein Hinweis auf den/die Interpreten beim Frontcover. Es ist schließlich selbstredend. Auf der Schmalseite dann doch der Aufruck in Großbuchstaben: APE SHIFTER.
Doch ganz kurz zurück auf der Zeitachse:
Wir schreiben das Jahr 1991. Mein ebenso "Musik verrückter" Freund Holger steckte mir bei einem abendlichen Besuch das – von ihm frisch rezensierte – Album "Nevermind" von einer Band namens Nirvana zu. Von diesen Amerikanern hatte ich zuvor definitiv noch nichts gehört. Holger meinte nur kurz, ich solle mir das unbedingt mal anhören. Ich war vom ersten Moment an begeistert, gehörte ich alter Esel schon zu diesem Zeitpunkt sicherlich nicht unbedingt zum Zielpublikum der legendären Grunge-Band aus Seattle.
Bei Ape Shifter geht es mir ganz ähnlich. CD noch am Tag der Lieferung aus Berlin eingelegt und sofort gefangen von diesem fetten, knüppelharten und doch melodischen Werk.
Der Amerikaner, Bandleader und Gitarrist Jeff Aug, in Washington D.C. geboren, in Laurel/Maryland aufgewachsen, seit über 18 Jahren wohnhaft im Voralpenland Bayerns liefert in klassischer Rockformation mit Florian Walter am Bass und Kurty Münch am Schlagzeug einen Rockmonolithen ab, der meine Erwartungen, trotz des schon sehr positiv klingenden Beipackzettels, der Promo-Exemplaren regelmäßig beiliegt, bei weitem noch übertrifft.
Laut, hart, schnell, schnörkellos und gänzlich ohne Vocals geht es hier knappe vierzig kurzweilige Minuten lang zur Sache.
Hohe Empfehlungsstufe für jeden (Alt-) Rocker!
Ape Shifter will blow your heads away!
Heute Abend findet der offizielle CD-Release im Rainbow Immenstadt statt! Wenn Ihr in der Nähe seid, nicht zögern – hingehen!
© Gerald Langer
---
Line-Up | Ape Shifter
Jeff Aug – guitar
Florian Walter – bass
Kurty Münch – drums
---
Tracklist
01 Uhluhtc 03:33
02 Revolution Summer 03:10
03 Desert Rock 03:27
04 Dopamatic 04:27
05 Hot Rod 02:34
06 Verdammt 03:54
07 Dead Tuna Boogie 02:58
08 Ratchet Attack 05:08
09 Sakrotani 03:13
10 Brain-O-Mat 03:47
11 Superhero Helden 02:30
---
Meine Anspieltipps sind fett gedruckt!
---
Credits:
Recorded on 09./10.July 2016 by Jürgen Schlachter at 36music in Leipheim, Germany.
Mixed in Winter 2016 by Alec Empire at The Hellish Vortex Studios in Berlin, Germany.
Mastered by Calyx in Berlin, Germany.
Artwork & layout graphics by Chris Lakriz.
This album was recorded live in the studio. There are no overdubs or "punch-ins".
All compositions by Jeff Aug and published by Protozoa Music.
Ape Shifter and Jeff Aug use Hughes & Kettner amplification, Hipshot accessories, D'Addario strings, Planet Waves cables, and Dunlop picks & guitar accessories. Ape Shifter wear RatRax.
---
Links:
APE SHIFTER Live Clip: https://youtu.be/LqE5iatY7uU
APE SHIFTER "Sakrotani": https://youtu.be/Hm2SIixr574
APE SHIFTER "Brain-O-Mat" (rough mix): https://soundcloud.com/jeffaug-1/ape-shifter-brain-o-mat-rough-mix
---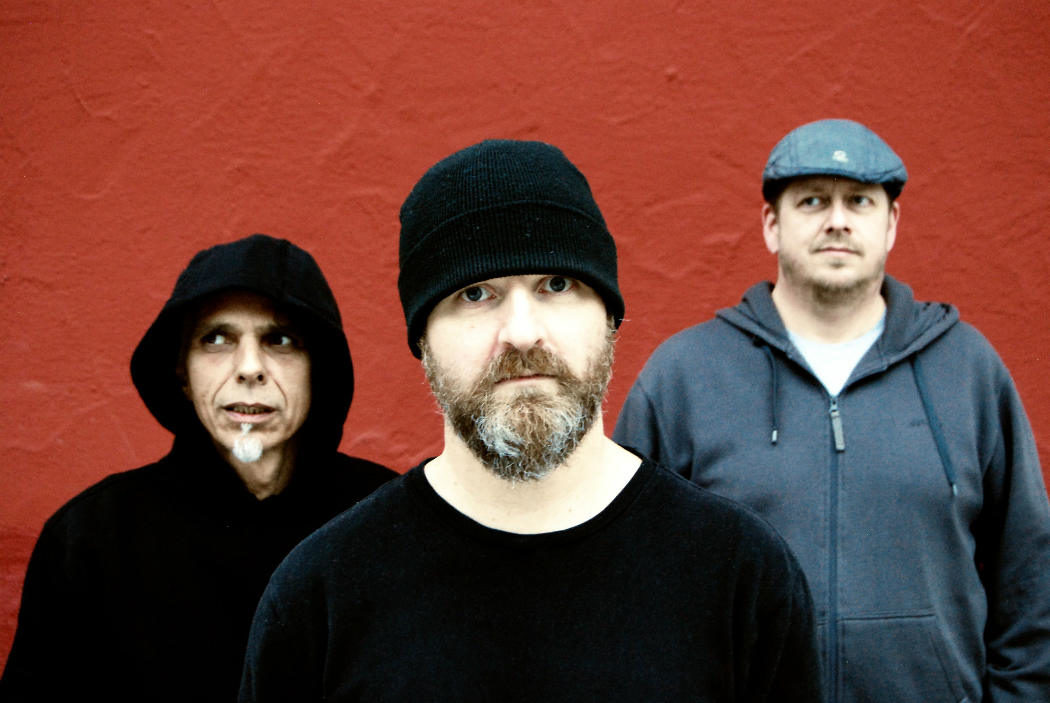 ---
Ape Shifter | Tour Daten 2017
04.03.2017 DE-Immenstadt, Rainbow (official album release concert!)
09.03.2017 DE-Karlsruhe, KoHi
10.03.2017 NL-Tilburg, Little Devil*
11.03.2017 NL-Landgraaf, Oefenbunker*
12.03.2016 DE-Duesseldorf, Pitcher*
17.03.2017 DE-Reutlingen, Franz.K (as support for WHO KILLED BRUCE LEE!)
27.04.2017 DE-Burgkunstadt, TECnet
28.04.2017 DE-Schwerin, Speicher
29.04.2017 DE-Erfurt, Museumskeller HsD (w/ Shotgun Valium)
30.04.2017 DE-Berlin, Supamolly (special guest: JUD)
*with special guest Chris Haskett's Amplified Ambition (Rollins Band guitarist!)
---