Last updated on 3. Mai 2018
Konzertbericht und Konzertfotos
Afenginn & New Future am 2. August 2016 beim Würzburger Hafensommer
---
Würzburg (music-on-net) – Das aktuelle Album "OPUS" von Afenginn hatte ich als Vorgeschmack auf den diesjährigen Hafensommer bereits in den höchsten Tönen gelobt. Mir ist bewusst, auf welches Glatteis man sich begeben kann, wenn man just diese Band dann auf der Bühne erlebt und das eigene Urteil am liebsten revidieren möchte.
Kurzum:
Das Konzert beim Hafensommer ist sensationell gut, die Zusammenarbeit mit dem Würzburger Chor "New Future" darf als gelungenes Experiment bezeichnet werden.
Der wilde Stil-Mix von Afenginn bei zum Teil klassischer Instrumentierung mit Violine und Klarinette, der Mandoline von Mastermind Kim Rafael Nyberg, dessen Rastazöpfe eine komplett andere musikalische Ausrichtung vermuten lassen, das antreibende Schlagzeug und das fein dosierte "Glockenspiel" zusammen mit dem vielstimmigen Chor, der sich sonst in der Evangelischen Studentengemeinde trifft und heute am hinteren Rand der Bühne just so platziert ist, dass er nur schwer fotografiert werden kann, findet heute sein Zielpublikum.
Der große stimmliche Klangkörper wird  von Karolina Halbig geleitet und dirigiert. Eine nicht ganz einfach Aufgabe, da sie eben nicht vor ihrer Truppe stehen kann, sondern seitlich "gestikulieren" muss.
"Afenginn is music with the cinematic feel of classical music, the Scandinavian feel of melancholy and the speed of Balkan"
Schon jetzt eines der vielen Highlights des diesjährigen Hafensommers.
Besetzung:
Rasmus Krøyer: clarinets – Niels Skovmand: violin – Kim Rafael Nyberg: mandolin – Kaare Munkholm: marimba – Erik Olevik: cello, bass – Ulrik Brohuus: drums – Jonas Nakel: sound
© Gerald Langer
---
Konzertfotos | Afenginn & New Future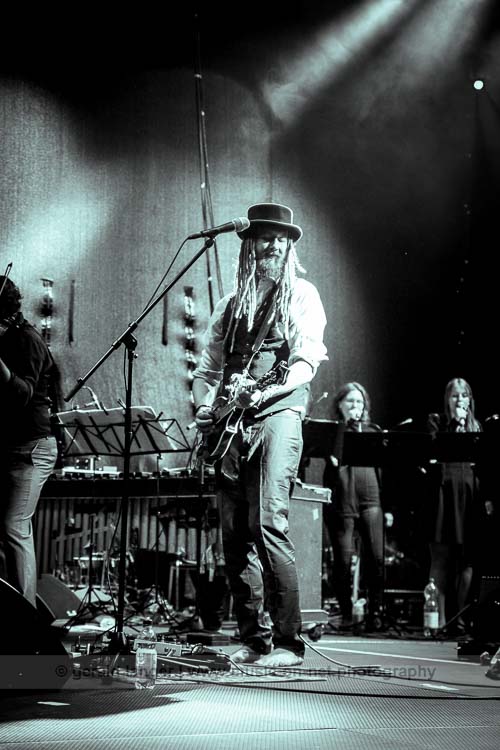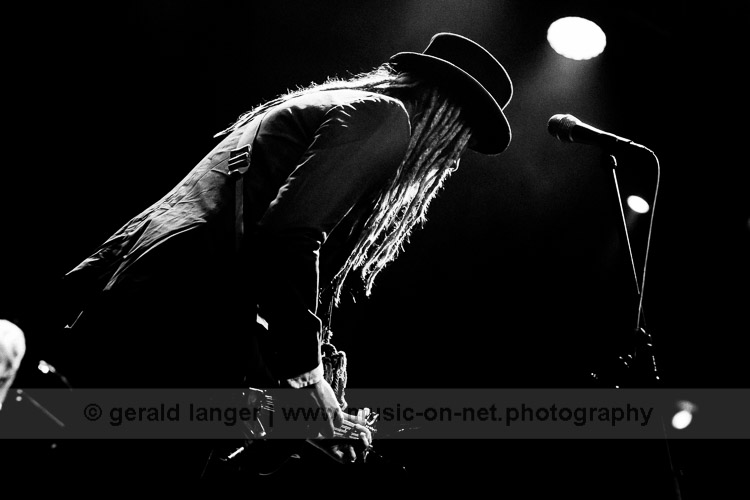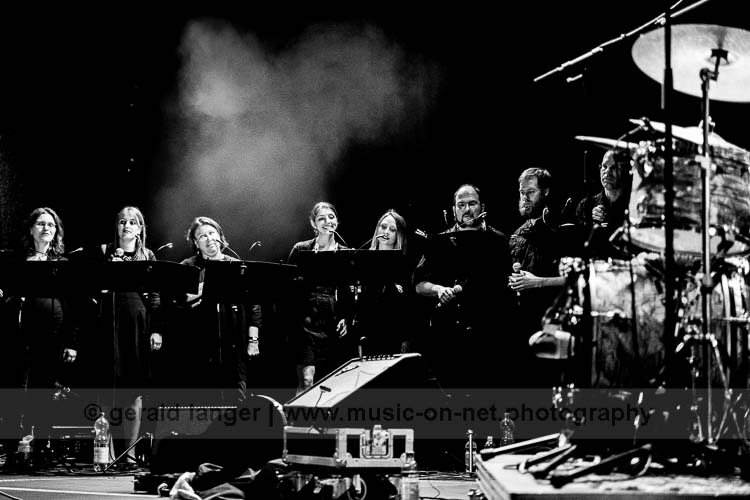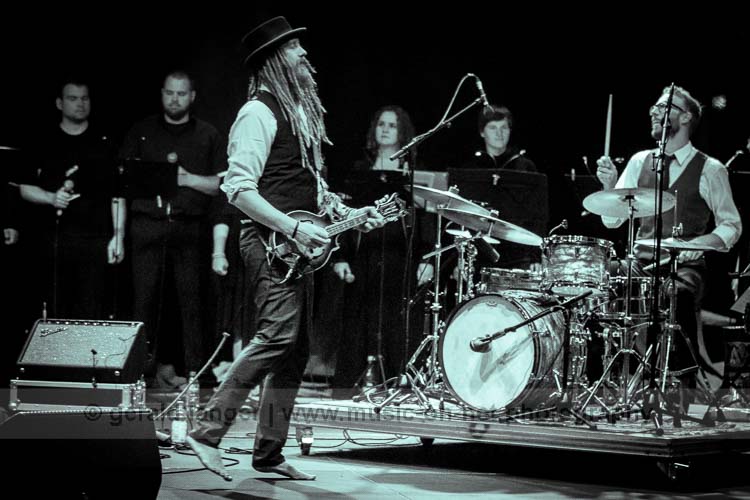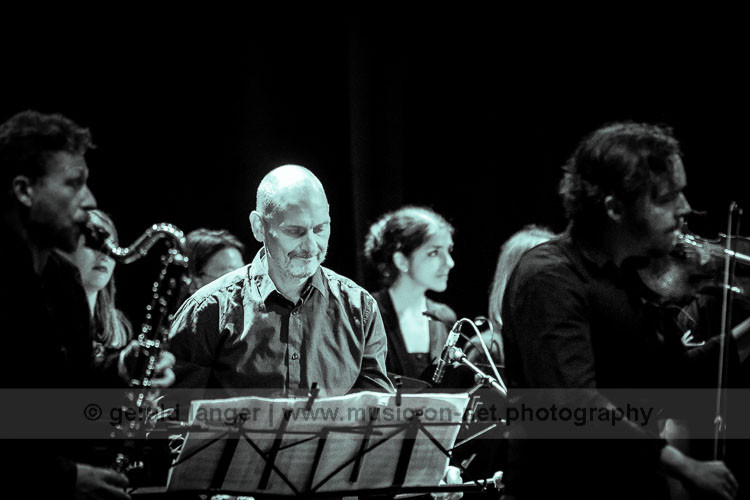 ---
Konzertbericht und Konzertfotos © Gerald Langer (music-on-net)
weitere Konzertfotos auf
---
Empfohlener Beitrag
Afenginn – Opus (2016) – Hörtipp
---