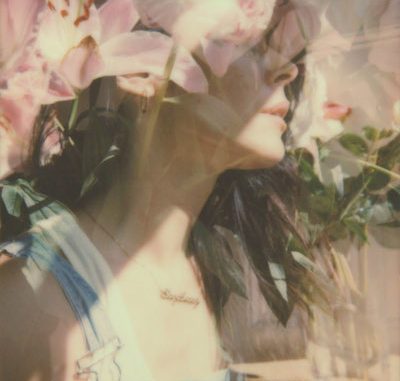 Review / Tonträger / Album.
Künstler: NERINA PALLOT
Titel: Stay Lucky
Formate: CD, Vinyl, digital
VÖ (physisch): 27.10.2017
VÖ (digital): 13.10.2017
Label: Idaho Records
Vertrieb: Rough Trade
Websites: www.nerinapallot.com
Facebook: www.facebook.com/NerinaPallotOfficial
---
Vor zwei Jahren hatte ich Nerina Pallot's The Sound And The Fury besprochen. Die Songauswahl mit überwiegendem Bezug auf verschiedene vorausgegangene EP's hatte mich schlichtweg begeistert.
Mit ihrem aktuellen Album Stay Lucky, das zwar sehr elegant und ebenso gefällig daher kommt, habe ich allerdings Probleme. Der sprichwörtliche Funke mag bei mir nicht so recht überspringen.
Die Songs sind für sich genommen gut, erinnern mich aber zu wenig an Nerina Pallot, sondern an jede Menge andere Künstlerinnen, Tori Amos oder gar die scheue Kate Bush, die ihr Handwerk eben auch sehr gut verstehen.
Die Band, die sie für das Album zusammengestellt hat, ist alles andere als zweitklassig oder gar drittklassig. Mit dem Gitarristen Bernard Butler von Suede, den Backingsängern Markus Feehily von Westlife und Rod Thomas von Bright Light verfügt sie über eine exquisite Unterstützung bei ihrem jüngsten Werk "Stay Lucky", welches dem Vernehmen nach an zwei Wochenenden in Londons RAK Studios aufgenommen wurde. Viele Instrumente hat Pallot selbst eingespielt.
Wer aufgrund dessen ein schludrig und zu schnell eingespieltes und ebenso produziertes Album erwartet, der wird überrascht sein, wie perfekt dieser Mix klingt.
Perfektion und Glätte sind wahrscheinlich genau die Charakteristika, die meiner Begeisterung in diesem Falle leider auch die Grenzen setzen.
Im letzten Jahr hat Nerina Pallot auf den einschlägigen Streaming-Portalen My Best Friends Are Imaginary: A Year Of EP's veröffentlicht. Wer sich durch diese kleine Werkschau von 20 Songs durchgehört hat, weiß vielleicht, was ich beim aktuellen Album von Nerina Pallot vermisse.
Das Geheimnisvolle.
Meine Review ist natürlich irgendwie auch Jammern auf hohem Niveau.
Das Album dürfte für die allermeisten, die die früheren Veröffentlichungen der Britin nicht kennen, bestimmt noch immer eine Empfehlung sein. Aber ich selbst war eben auch nie ein überzeugter Anhänger von "Sade's smooth operating songs"!
"Stay Lucky"!
Und ich freue mich umso mehr auf Nerina Pallot's nächste Veröffentlichung! Bis dahin gilt:
"My Best Friends Are Imaginary"
© Gerald Langer
---
Tracklist
01. Juno 4:04
02. Man Didn't Walk on the Moon 5:18
03. Bring Him Fire 3:52
04. Come into My Room 4:37
05. Stay Lucky 4:26
06. The Heart Is a Lonely Hunter 4:24
07. Better 6:25
08. All Gold 3:56
09. Come Back to Bed 4:13
10. Bird 5:24
---
Meine Hörtipps – fett
---