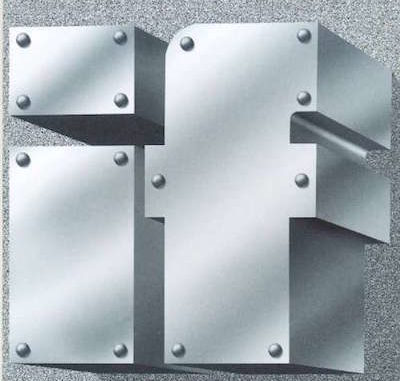 IF & IF 2 – Vinyl Remaster
– VÖ: 24.03.2017
– Label: Repertoire Records (H'Art)
Review / Tonträger / Album © Gerald Langer
"The Empire Strokes Back" könnte man die vergleichsweise kurze Karriere der britischen Band IF zu beginn der 1970er Jahre überschreiben.
Die Antwort des United Kingdom auf den Erfolg der US-amerikanischen Jazz-Rock-Band Chicago, die in diesem Jahr ihr 50. Dienstjubiläum feiert und noch immer Alben veröffentlicht? Oder IF auch als Reaktion auf die ebenfalls amerikanischen Blood, Sweat & Tears, deren Namensgebung auf ein Zitat des britischen Premier Winston Churchill zurückgeht, ebenfalls 1967 gegründet wurde, sich aber 1981 auflöste?
Alles Geschichte, auch IF sind ein Teil davon. Die Band wurde im Jahre 1969 von den erfahrenen Jazzern Dick Morrissey und Terry Smith gegründet und schuf mit den einfach durchnummerierten Alben IF, IF, IF 3 und IF 4 ein sehr beachtliches und nach Jahrzehnten noch immer sehr hörenswertes Quartett an Tonträgern, die sie auch in den US-Charts platzieren konnten.
Die Kombination aus Musikern, die ihre Wurzeln im Jazz, in der Klassik (Pianist John Mealing) oder auch im Bereich der Rockmusik (Bassist Jim Richardson) hatten, sorgte für aufregende Kompositionen, die alle aus dem Katalog der damals angesagten britischen Rockmusik, Dick Morrissey hatte wohl häufig auch Jethro Tull im Focus, zitieren, aber schnell zur eigenen Profilbildung beitrugen.
Zum Qualitätsbruch kam es allerdings nach dem Weggang von Richardson, Elliot und Mealing. Dick Morrissey löste die Band kurzfristig im Jahre 1973 auf, um anschließend mit verschiedenen Line-Ups dem frühen Erfolg seiner Band IF eher hinterher zu rennen.
Die von Repertoire nunmehr angebotenen beiden Vinyl-Reissues orientieren sich äußerlich samt antistatischen Inner-Sleeves an den Originalen, die im Jahre 1970 im Abstand nur weniger Monate veröffentlicht wurden und damit auch die Eintrittskarte von IF für die damals angesagten Festivals in Newport, Reading und in Bill Graham's Fillmore East in New York City waren.
"This stereo record can be played with every modern light-weight pick-up. The stereo effect, however, can only be reproduced, if stereo equipment is used."(So der Hinweis auf dem Cover von IF 2)
Die jeweils 180 Gramm schweren Remaster der beiden ersten Alben der Fusion-Band IF lassen unter Beachtung dieser Randbedingungen keine Wünsche offen, außer vielleicht einem:
Man möge zur "Abrundung" die beiden Alben IF 3 und IF 4 mit dem typischen 3D-Logo möglichst bald ebenfalls auf Vinyl nachschieben.
© Gerald Langer
---
IF
Tracklist
Side 1:
01. I'm Reaching Out On All Sides
02. What Did I Say About The Box, Jack?
03. What Can A Friend Say?
Side 2:
01. Woman, Can You See (What This Big Thing Is All About)?
02. Raise The Level Of Your Conscious Mind
03. Dockland
04. The Promise Land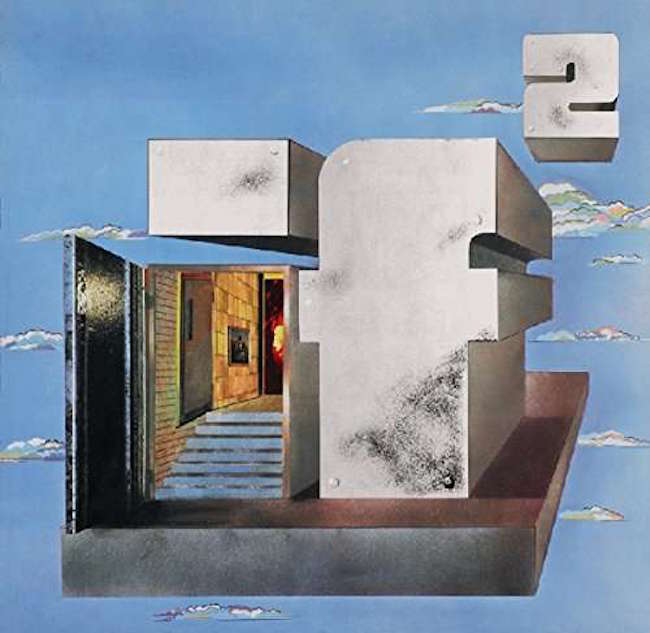 IF 2
Tracklist
01. Your City Is Falling
02. Sunday Sad
03. Tarmac T. Pirate And The Lonesome Nymphomaniac
SIDE 2
01. I Couldn't Write And Tell You
02. Shadows And Echoes
03. A Song For Elsa, Three Days Before Her 25th Birthday
---
Anspiel-Tipps – fett
---
Line-Up 1970
J. W. Hodkinson – lead vocals, percussion
Dick Morrissey – saxophones, flute
Dave Quincy – saxophones, flute
Terry Smith – guitar
John Mealing – piano, backing vocals, organ
Jim Richardson – bass
Dennis Elliott – drums
---
Diskografie
1970 – If
1970 – If 2
1971 – If 3
1972 – If 4 / Waterfall
1973 – Double Diamond
1973 – Not Just Another Bunch of Pretty Faces
1974 – Tea Break Over Back on Your Heads
1995 – Forgotten Roads – The Best Of IF
1997 – Europe 72 (Live)
2008 – What Did I Say About the Box Jack? Anthology 1970-1972
2010 – Fibonacci's Number – More live IF


---